Honduras

Harvard Undergraduate Global Health Forum
would like to invite you to apply to the
Global Medical Brigades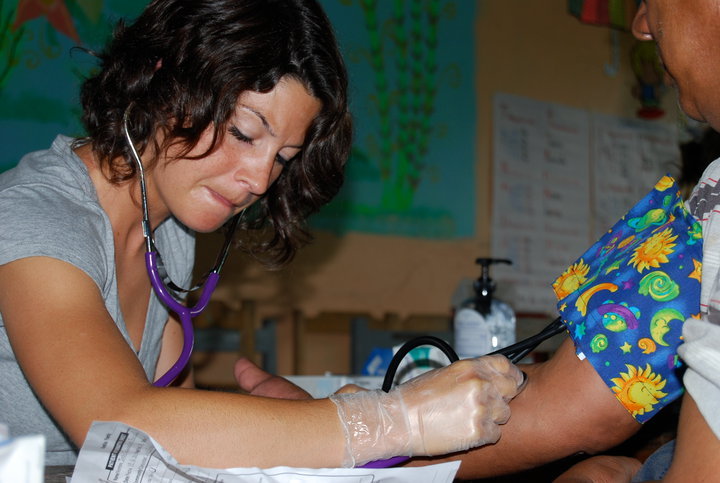 Overview:
Global Brigades is the world's largest student-led global health and sustainable development organization. It is a nationally recognized non-profit that sends more than 3000 annual volunteers to Honduras, Panama and Ghana to participate in construction, dental, public health and medical brigades. The Harvard chapter, under the guidance of HUGHF, systematically works with more than 300 other university groups around the world to deliver and implement programs that benefit more than 1,300,000 Honduran community members annually through Global Medical Brigades (GMB). GMB develops sustainable health initiatives and provides relief where there is limited access to healthcare. Each community receives a brigade every 3 to 4 months where hundreds of patients are treated, have their information recorded, and attend public health workshops led by student volunteers.
The mission of The Harvard Undergraduate Global Health Forum's Global Medical Brigades Trip is to educate future healthcare providers and leaders in the sustainable and human-rights based practice of medicine, global health, and public health. The crux of our program is a J-Term trip to Honduras that allows selected students to deliver healthcare to rural inhabitants with medication we ourselves collect and raise.
Members are trained according to a curriculum around optimal delivery of global health based in human rights. The curriculum will instruct students in how to critically think about healthcare provision and communities' medical needs.
Eligibility:
All Harvard undergraduates. Participants are selected through an application process in the fall. 
Funding:
Prior to travel, each participant will be expected to fundraise for their portion of the trip cost and for the cost of medications to be distributed in Honduras. Participants in need of financial assistance should speak to the Harvard GMB co-directors to discuss other means of fundraising and possible available subsidies. 
Project Description:
Our trip to Honduras, run through Global Medical Brigades, aims to bring basic healthcare, screening, and medication to Honduran communities lacking adequate medical care. The team, which consists of Harvard students and doctors, local Honduran doctors, and the Global Brigades team, runs day-long clinics in rural communities around Honduras. Participants work in a rural village in the province of El Paraiso, where they take part in public health education and the delivery of preventive care, part of a new Global Medical Brigades Prevention Model that aims to stem disease through integrating prevention into routine care.
Our inaugural 7-day Medical Brigades trip took place at the end of J-Term 2011, from January 16th-23rd. 7 students and 2 Boston physicians worked year round to coordinate fundraising and organize logistics, which culminated in the delivery of healthcare on the ground. It was a rewarding and educational experience for the students that exposed them to medical practice in the developing world and gave them the chance to deliver public health education. 
In 2012, the trip expanded substantially – 25 students and 3 physicians travelled to El Paraiso, Honduras from January 6th-12th to assist in the delivery of care. Participants conducted a variety of fundraisers and attended weekly educational meetings run by our curriculum co-directors, where they learned about Honduras – its people, culture, history, and geography – and of course, Spanish language.
The team looks forward to further growing and expanding the Harvard chapter of GMB with the help of HUGHF in the coming years.